Details
All the character of their older siblings, just fun-sized. They are perfect for taking a piece of home with you, wherever you wander. Our mini candle sets contain 5 scents from the Wellness Collection, carefully packaged sustainably. Use them to test out scents before you buy or send as gifts to your loved ones. Each 2 oz tin burns for approximately 10 hours.
The box includes five (5) 2 oz tins with wood wicks and phthalate-free fragrance oils. Hand poured along side the bigger 9 oz candles with the same wood wicks, coconut soy wax and fragrances, so there is no compromise in quality. 
Vegan soy wax
FSC Certified wood wick
Phthalate and cruelty-free plant based oils
Plastic-free packaging
At Seventh & Oak, we believe in the power of slowing down and practicing self care, and that fragrance shouldn't come at the expense of the environment or hurt animals. This candle ships from Toronto, Canada.
Scent Notes
Asana: Cinnamon, Lavender, Jasmine and Patchouli 
Namaste: Ylang Ylang, Lavender and Vetiver
Om: Orange, Vanilla, Frankincense & Myrrh
Serenity: Grapefruit, Orange, Neroli & Sandalwood
Zen: Chinotto, Palo Santo, Sage & Cedarwood
Candle Care
Trimming your wick
While we strongly recommend trimming your wick for the larger sized candles, you do not need to worry about trimming your wick the first time you light your mini candle.
Re-trim your wick before every use, not just the first time you light your candle. Keep the wax pool free of wick trimmings, matches and debris.
Burn for at least 2 hours
When you light your candle for the first time, be sure to let it burn for 2 - 4 hours, or until the wax has melted to the edge of the jar (full melt pool). If you do not do this, your candle will tunnel. Tunnelling means that the wick is burning straight down the centre of the candle without creating a full melt pool within 2 - 4 hours of being lit.
If a full melt pool has not occurred after 4 hours, don't worry. Extinguish the candle, allow it to cool and try again. Wood wick candles need a lot of tending to, for an enjoyable experience.
You can also use a spoon or chopstick to scoop unmelted wax into the wax pool.
The more you burn your candle, the more the wax melts. A full melt pool would have been achieved when you've burned your candle half way through.
Pay attention to your candle
Never ever leave your candle unattended, especially if you have pets or kids

Never burn your candle close to anything that is flammable

Never use a candle as a night light

Never extinguish candles with water

Always burn candles in a well-ventilated room

Safety instructions are on the bottom of your S&O candle. Please read and follow them carefully 
Stop burning when there's only 1/2" of wax left
Once 1/2" of the wax is left, don't burn any longer. This prevents the candle from overheating and damaging the surface below it. Extinguish a candle if it repeatedly smokes or the flame becomes too high.
Our candles are quite the sensory experience and we understand if you just can't get enough. However, there's only so much wax to burn. Our wick clips keep the flame at safety height above the bottom of the candle jar. This is in place to reduce the risk of overheating at the end of the candles life.
Reuse or return your candle jar
When you are done burning your candle, remove the remaining wax and wash your jar with soap and warm water. Voila! You now have a new mini terrarium, makeup brush holder, propagation jar or whiskey glass. Whatever your preferences, you can reuse the jar to your hearts content.
Can't find any use for it? No worries, email us at hello@seventhandoak.com for instructions on how to send us the empty jar intact and you would get 10% off your next order.
Learn more about our reuse or return program here.
Sizing
2 oz
2.5" diameter
1" tall
+/- 10 hour burn
FAQs
How are you implementing sustainability in your business? 
Responsibly sourcing production materials
Our passion for sustainable living drives us to make responsible choices. We ethically source our soy waxes from local manufacturers, our wooden wicks are FSC certified and we use fragrances and essential oils that are pthalate-free.
Our Reuse or Return program
We give our customers an incentive to send back their finished candles so we can reuse them. Since we launched in May 2020, we've received around 50 jars and recycled those into new candles.
Read more about this initiative here.
Product transparency and packaging
The three core ingredients of our candles are soy wax, wood wicks, and oils. We are committed to ingredient transparency because we want you to trust that we will not use any materials that are harmful to either you or the Earth. 
How fragrant are your wooden wick candles?
We use all-natural plant-based fragrance and/or essential oils and coconut soy wax in our candles. This combination produces a candle with a lighter scent throw that grows and lingers, which our customers love.
Why do you make your candles with wooden wicks?
Wood wicks burn much cleaner, have 30% more scent throw and while they don't get the carbon build-up that needs to be trimmed off of cotton wicks, they will develop a slight amount of ash at the tip of the wick. The ash can be easily broken off when cool before relighting or cut using a wick trimmer or nail cutter.
Plus, that crackling sound they make is a welcome bonus!
Does Seventh & Oak ship internationally?
Yes we do. Shipping is calculated at checkout based on your geographical location. Duties and/or taxes are not included in our prices and you may owe a balance upon delivery.
How long will it take for my order to be processed?
We are currently processing orders in 2-5 business days. Custom and wholesale order take longer to make and ship. Please refer to your tracking email and allow 2-8 business days for delivery within Canada and up to 4 weeks outside Canada.
How much do I have to pay for shipping?
Shipping costs are calculated at checkout. Free shipping on orders over $99 within Canada (use code FREESHIPPING). 
The candle I want is out of stock
Since we pour in small batches, some of our candles may not be available on the site. The best way to know when they become available is to sign up to join our newsletter. You get first dibs on restock alerts, sales and special store announcements. 
Are you accepting wholesale applications?
Yes. Visit our wholesale page to see how you can apply or send an email to wholesale@seventhandoak.com
My question is not listed here
For further information, please chat with us or contact us at hello@seventhandoak.com and we will be happy to assist you.
Customer Reviews
Kayla B.

Canada
03/12/2021
I love them!
These candles are exactly what I wanted in a candle: natural scents that aren't too overpowering. I'm sensitive to scents and strong and/or artificial smells can give me bad headaches so I don't often purchase candles... especially online. I'm glad I took a chance on these. They're wonderful and I love them! Beautiful scents, the candles burn well, and best of all, no headaches.
Thank you so much, Kayla!
Brittany R.

Canada
02/27/2021
LOVEE these candles!
I loved them so much I bought them in full size too!!
Angelica D.

Canada
02/17/2021
So great!
These are super cute candles, and let you try out their original scents. I love the wood wicks and all the scents are great
Hayley Y.

Canada
12/26/2020
Perfect for finding your signature scent!
I love the mini wellness candle set! It's excellent for gifting, placing around your home, and even travelling.
Gabrielle C.

Canada
11/23/2020
Amazing little set
Got the set to try out all the different scents. All are so good! Usually some scents I end up not liking or they give me a headache but these are all so perfect. Delicate yet somehow intense enough to scent up the house beautifully! Recommend for sure!
Kali V.

Canada
11/11/2020
Smell great but...
Very happy with these scents but my wick stopped burning before they ran out and I still have some of the wax left in the tins. I followed the burning instructions so I'm not sure why this happened. In spite of that, these are great candles.
Faith M.

Canada
10/10/2020
A steal!
Worth every penny, I enjoyed everyone but I found my true love OM.
Thank you for your feedback, Faith!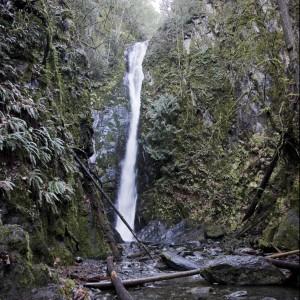 NF
Nicole F.

Canada
09/02/2020
Superb Service & Great Candles
I am very pleased with the candles that I received. I had one small hiccup in packaging and Annabel was responsive and helpful. Her brand is incredible, her scents are wonderful and she herself is pleasant and helpful. I would highly recommend a purchase from Annabel. I look forward to seeing what else is in store for her brand in the future.
Thank you for your feedback, Nicole! It was lovely meeting you.
Kerry M.

Canada
08/15/2020
You can't go wrong
I bought this set so that I could sample each fragrance and then choose 1-2 favourites and invest in a large size. I can be pretty picky about scents - some candles immediately turn me off when I smell them. Not so with all of these. I can't say which I like most! I guess the takeaway is that you can't go wrong. Every fragrance is beautiful.
Jennifer C.

Canada
08/15/2020
Great Way to Discover Your Favourite
I bought this pack to figure out what the scents I like. Turns out I love them all. They burn well and smell amazing. I have a large Om candle which I burn for longer periods and it really does burn clean and even. No wax bowling like other candles I've bought. Excited to see that there are new scents today when I came to make my review. Thank you for your making this quality product.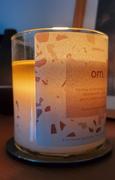 Thank you for your feedback, Jennifer :)
Samantha P.

Canada
08/09/2020
Amazing way to sample the scents!
I loved these candles. I am so pleased with my purchase. They have a nice bright flame, a scent that fills the room but isn't too overwhelming and the scents are just delightful. I will definitely purchase more when I use up my mini candles!
Thank you for your review, Samantha!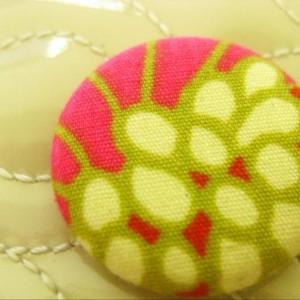 JC
Janice C.

Canada
07/24/2020
Love them!
The scents are lovely, I'm having trouble picking which larger candles to get. I'm also planning to gift some - sure they'll be a hit!
Thank you so much for your feedback, Janice!
Siobhan H.

Canada
07/21/2020
Fast shipping and wonderful scents
These came really quick and they burn beautifully. I was looking for something to make our home smell a little more comfortable and couldn't decide what scent to choose. So I chose them all! Can't go wrong with any of these or the full size.
Thank you for your feedback, Siobhan!
Alexandra K.

Canada
07/21/2020
New favourite candles!
Love the quality and scents of all the candles in this set! And such a pleasure to support this incredible small business ❤️
Thank you for your feedback, Alexandra!
Faith O.

Canada
07/21/2020
Burns evenly, last long and smells great!
A great way to sample the scents, my favourite are Asana and Zen
Thank you for your feedback, Faith!
Stephanie D.

Canada
07/21/2020
Obsessed with these candles!
No issues with ordering or shipping, they arrived quickly and perfectly packaged! Both my husband and I are obsessed with how wonderful they all smell! Our favourites are the asana, zen and om. They burn very clean and I love that the containers can be reused or returned. I will definitely be ordering a few larger candles soon!
Thank you for your feedback, Stephanie!
Nawel I.

Canada
07/19/2020
Get this in your life. NOW!
I was super touched by the personalized card and eco-friendly packaging. The candles are stunning. My self care routine has been leveled ALL THE WAY UP.
Aww thank you so much, Nawel! Your feedback means a lot.
Christina H.

Canada
07/19/2020
LOVE THEM!!
They all smell great and I wasn't expecting that at all because I'd never tried this brand before. I was hoping to like at least one candle, lol. Great surprise! Gentle, beautiful fragrances! Highly recommend! Great gifts idea too.
Thank you for your lovely feedback, Christina.
AF G.

Canada
07/07/2020
Great as a gift!!
I bought these for my girlfriend as a birthday present, since I wasn't sure what scent she would like the most. She loved the thought and she's going through them one by one before placing an order for some of the full-sized candles. So far, we've burned the Asana candle, which we both love. The others smell good to me out of the box, and we're looking forward to seeing how they burn! Also, the quality is top-notch - from the packing/shipping to the actual candle itself. We're thrilled to support a local(-ish) Canadian, small business and will definitely be buying more candles again in the future.
Thank you so much for your feedback!
Katie

Canada
07/06/2020
Impossible to choose!!
I chose this package because I tend not to like some candle scents, but all of these scents are so good I would buy any of the full candles!!! A good introduction to the collection